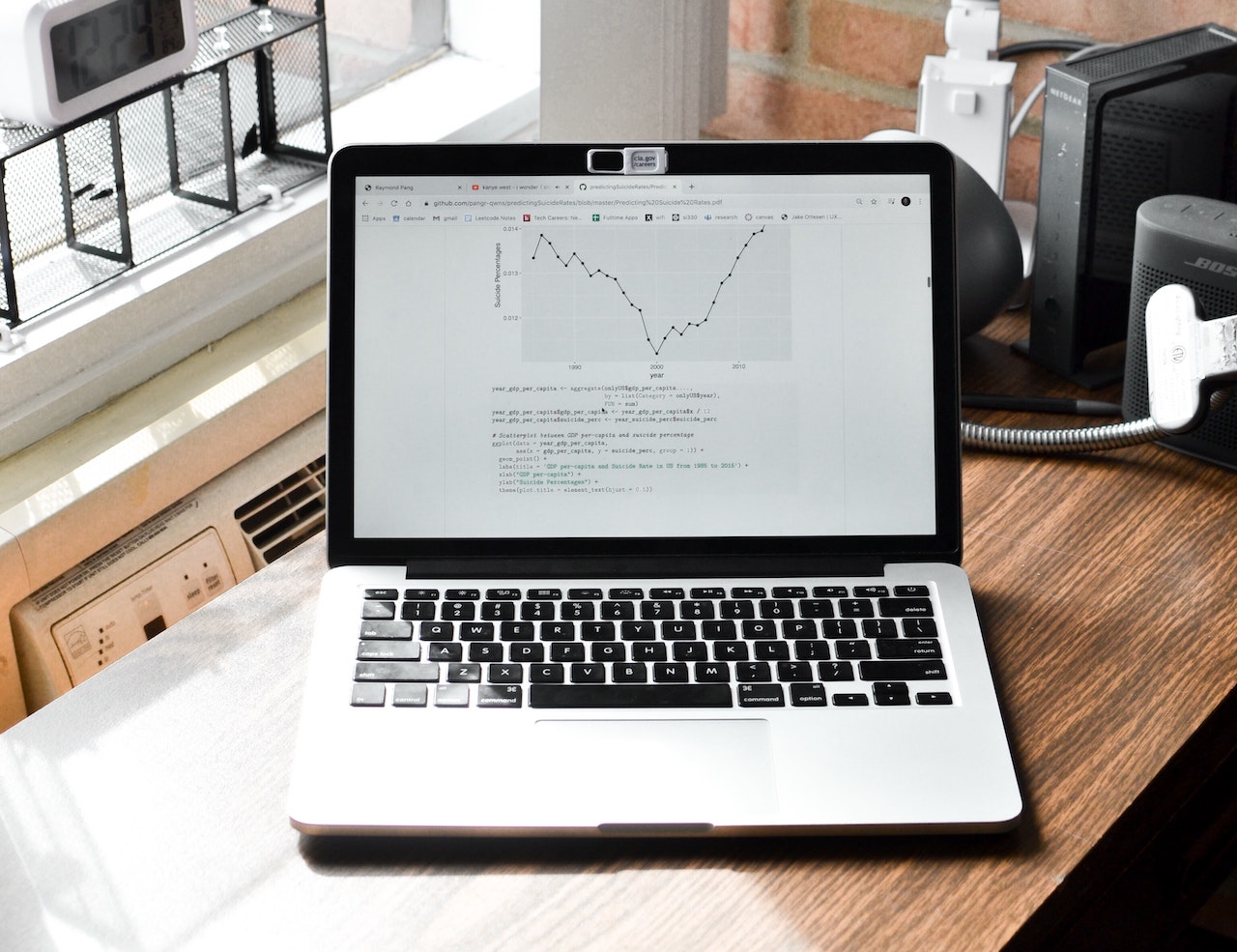 Concerns surrounding COVID-19 have sent the economy into a spin. With the crisis worsening and global markets facing the likes of the Great Depression, life as a wealth manager has never been more uncertain. Thankfully, there are a number of SaaS solutions, such as BRITech, to see your clients and business through these trying times.
By now, working from home should be the norm. However, without the right tools, this can leave you massively unprepared. Moreover, clients are in need of exemplary wealth management services with their key investments taking strain. As a result, the paradigm shift that we're facing today is forcing financial advisors to formulate strategies and solutions that will see them through the crisis.
In this article, you will find the key strategies that will help ensure you are prepared for the future that this virus will bring, This includes a breakdown of using SaaS to your advantage and a breakdown of the BRITech platform.
The Benefits of Using Digitalisation & SaaS During Isolation:
Life outside the formal office can not be done without the right software and platforms. These tools have become a lifeline for wealth managers and many other industries. If a technological transformation has yet to occur, now is as good of a time as any. With the help of financial software, you can look forward to the following benefits as you navigate this new working world.
Client Communication
In a global pandemic, there's no doubt that fear is rife among many. This may particularly be true for your clients and their concern surrounding their investments. Sustaining investor confidence is key to business survival and should be the centre for wealth management strategies.
Although social distancing measures are in place, there are a number of ways for advisors to keep in contact with their clients. Regular communication can be achieved through SaaS that caters for such a need. As a result, constant updates about their investment portfolio, strategies, and the current state of the market can be provided without leaving the safety of your home.
A real-time, 360° view of the client's portfolio is essential here. Safeguarding the investor's best interests can be achieved by easily accessing the full breakdown of equities and investment plan. A good quality CRM system that's integrated into a financial software platform comes highly recommended to support client communication.
Accurate Updates
Amidst a global pandemic, receiving real-time updates on the current market and stocks is key to ensuring your strategy is well thought out. The best financial software is one that not only provides these live updates but also allows for ease of reporting. With the latest stats and figures, investors will be able to make informed decisions based on real-time data. Without such insights, wealth managers will be left in the dark and may find the performance of their portfolio being constrained.
Customer Onboarding
Despite the volatility of today's market, there are plenty of opportunities for those seeking long term investment benefits. Although certain stocks are down, bear markets always present great investment opportunities. For this reason, it's crucial that wealth managers are prepared to build and maintain new relationships.
While working remotely, it's essential that accounts will be able to be opened and accessed digitally. This way, you won't have to worry about losing a potential client to a competitor with smoother onboarding processes. Luckily, with the right SaaS solution this is not only a possibility but it can be your winning feature too.
How BRITech Can Help You:
Embracing digitalisation is key to preparing for the current global pandemic. Being able to operate effectively and maintain an excellent service is what will see you through an otherwise tumultuous time. As you endeavour, let BRITech be your chosen investment management platform with these digital must-haves.
Pivolt Portal
Answering one of the top requirements a  wealth manager will need while working from, we'd like to introduce you to our Pivolt Portal. The Pivolt Portal provides you with an ease of access to your clients' full range of information.
Accessible information includes:
Client portfolio performance
Transactions
Cost and market values
Charts and graphs
An added bonus is that this feature can be completely altered to suit your clients' portfolio needs. With custom columns and user-designed layouts, our portal provides you with everything you need in one place.
Pivolt Market Risk
As mentioned, accurate market updates are key for investment managers during the COVID-19 outbreak. With Britech's Pivolt Market Risk, enjoy automatically updated market data that provide real-time insights into your portfolio of funds. Features such as global tracking and customizable stress scenarios can be utilized here too.
PivoltDesk
Preparing for turbulent times requires extreme organisation and meticulous attention to detail, especially when it comes to your clients' funds. PivoltDesk is a powerful solution to managing these investments through a simple and effective platform.
Financial investments aren't the only assets that Britech can assist with. Under the PivoltDesk, non-financial assets, such as real estate, can be handled too. Other functions include flexible fixed income support that includes inflation-linked bonds and step-up rates.
Pivolt CRM
Should you require a seamless client onboarding process, you can make use of our Pivolt CRM feature. Here all of your sales, marketing, and client support functions can be found.
Pivolt Front
If you're looking for a digital Investment Book of Record, our Pivolt Front offers a robust monitoring system. With this feature, your entire trade process can become streamlined while maintaining compliant practices.

Final Thoughts
Turning to digitalization is essential for wealth managers who seek to not only survive but thrive through current times. Using a SaaS platform such as BRITech can ensure that your clients are receiving the attention they deserve while allowing for ease of use. If you'd like to view a full breakdown of our features and function or get in touch with one of our team members.