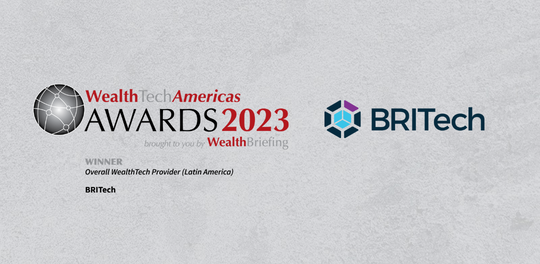 BRITech was awarded 'Best Overall Latin America WealthTech Provider & Best Overall WealthTech Provider (Mexico)' at The Second Annual WealthBriefing WealthTech Americas Awards 2023.
Showcasing 'best of breed' in the Americas region, the awards have been designed to recognise outstanding organisations grouped by specialism and geography which the prestigious panel of independent judges deemed to have 'demonstrated innovation and excellence during the last year'.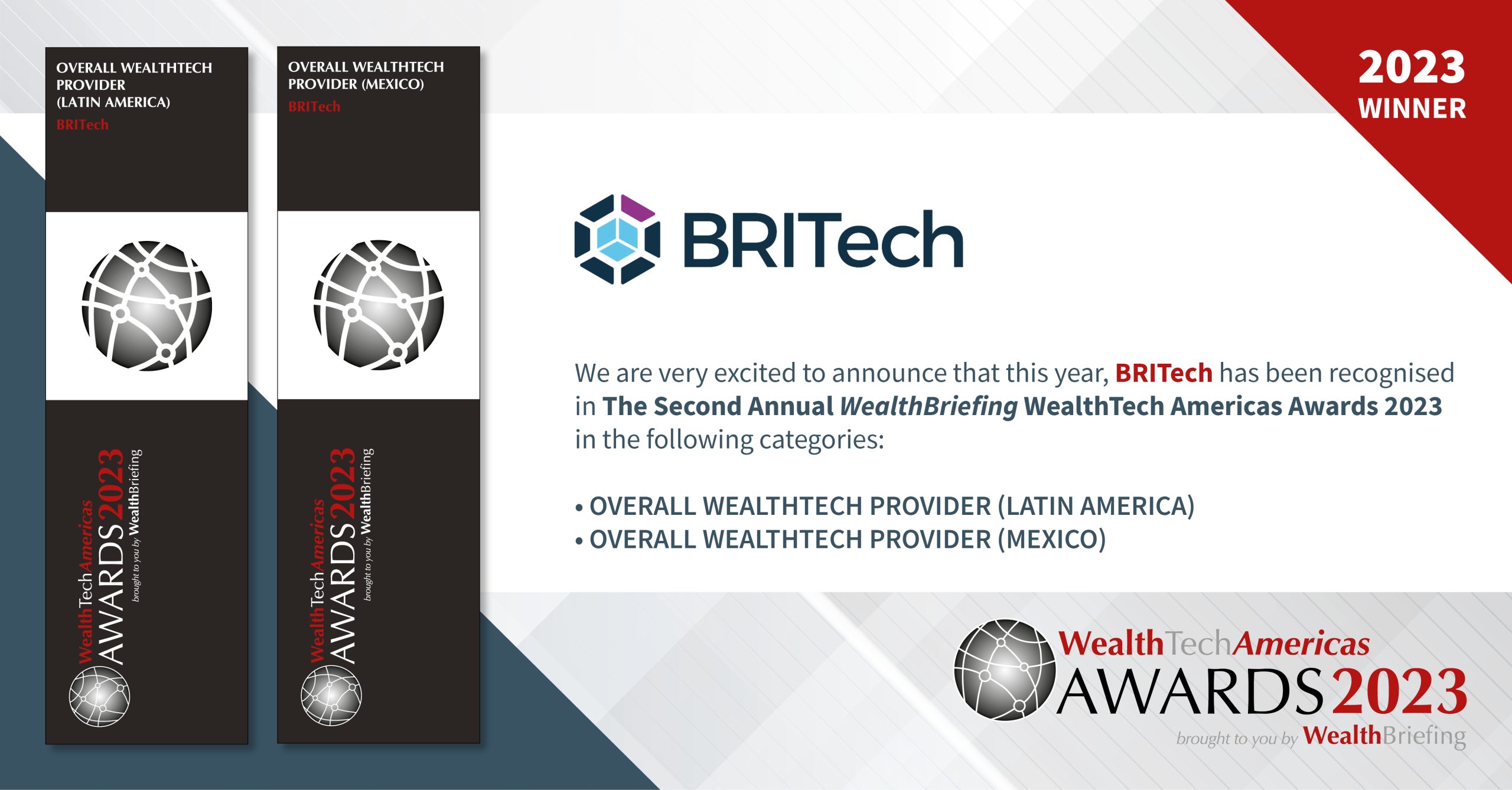 Read below the interview that our Founder and Chief Executive Officer, Yuryi Ferber gives:
What are the qualities that have distinguished you this year and why?
"This year has been an exciting chapter in our global growth storyline, particularly in the Latin American market. Since 2014, we have been growing from a regional solution provider into a global presence. Financial firms choose us because we blend a highly configurable investment management platform with a deeply experienced support and success teams to meet each customer's unique needs. Through our partners and regional offices, we've developed new solutions that are meeting the complex needs of the Latin American market in key areas involving regulations, new client onboarding, anti-money laundering (AML), data aggregation and dynamic reporting.
These new solutions and deep understanding of the needs of regional markets has caught the attention of several small-medium-large firms looking to raise their digital platform presence to the next level. We're happy to report that BRITech has stepped up to this challenge to help our clients reach that level."
Please explain how the team has taken your business to an award-winning level.
"Our approach is unique in its level of bespoke solution design projects supported with a very hands-on tech team. We describe it as a SaaS solution that is part of our toolkit that we use to create the specific solution our customers need to meet their goals. Instead of signing on new clients, handing them logins, and pointing them to training videos, BRITech's approach is more like a bespoke project, leveraging the platform as a solid and very flexible jumping off point and layering on workflows, data connections, reporting, and other integrations to deliver the dashboards, workflow, flexibility, and scalability our clients are seeking. This level of customer attention has made all the difference, and why we remain recognized for our high satisfaction levels for more than 450 clients in 20+ countries from different regions."
We live in turbulent times – how is your business going to stay ahead?
"Our strength lies in our partnerships and global team who are closely tied into the critical issues facing our industry around the world. By collaborating with partners, talking to customers, learning from industry trends, and keeping tabs on new developing technologies we have – and will remain – at the forefront of industry developments. We take pride in our ability to pivot to industry changes and anticipate next steps. That's been a successful formula for us and one which we will maintain long into the future."
Going forward, what changes do you most expect to make at the business?
"I believe one of the biggest changes for us will be around information exchange. As more customers join the BRITech family, we're discovering more opportunities for new use cases, and ways to exchange financial information with the parties that need it – in the form they need it. As Open Finance continues to evolve from the banking sector into the domain of investment management, we expect to be well positioned to support a more flexible yet collaborative technology for the benefit of our client base."
Companies choose BRITech for its breadth of platform functionality, hands-on support team experience, industry-leading customer satisfaction, unparalleled configurability, and flexible deployment models. Click here and schedule a demonstration with our specialists.