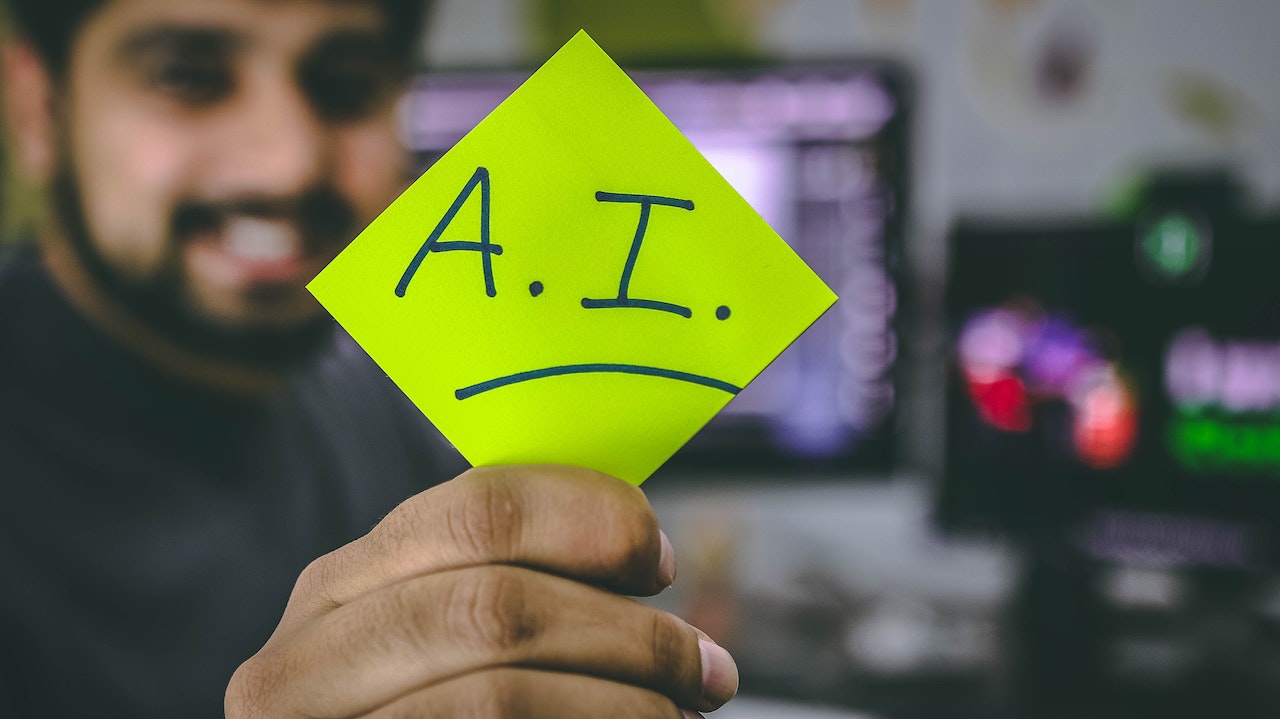 When you think of financial advisors, the chances are that you don't immediately relate it to artificial intelligence (AI). As digitalization has revolutionized many, if not all, services, the financial industry is rapidly evolving too. Advances in AI have made huge dents in the financial planning sector where advisors can not only improve their service offering but their results as well.
When it comes to making advisors more proficient, AI comes highly recommended. The wealth management universe has opened its doors to making it easier for consumers to assess their financial health, make informed investment decisions, and plan for long-term goals. With the right advisor, this can be the combination of a winning investment portfolio.
With the traditional advice world being disrupted by AI's new wave of financial services, it's essential that advisors keep up. Failing to do so can be the deciding factor between your firm and your competitor. In this article, we will tackle how you can use AI to distinguish yourself in the market and improve your client offering.
What is AI?
For those who have yet to master the world of AI in financial services, it's important to get a good grasp of what it can do for your firm. AI makes use of machines, or "bots", to learn from experiences, interpret data, and apply what they have learned to perform human-like tasks. If we had to take the financial aspect out of it, this technology is all around us – think Siri, Google Home devices, and Alexa.
The reason that AI is so effective is that it works off a process called machine learning. This gives computers and systems the ability to recognize and apply patterns that eventually develop algorithms. These can then be fine-tuned based on human input and further learning.
Another good example of AI is chatbots. Through deep learning, chatbots can anticipate users' questions based on the profile's history. As a result, they can offer solutions and act on behalf of businesses.
How Can AI be Used in Finance?
Now, you may be thinking that this sounds slightly futuristic for your financial firm. However, with the number of transactions needing to be processed, AI can quickly become your secret weapon.
Artificial intelligence has the potential to transform your firm by eliminating tedious and admin-heavy tasks. As a result, advisors will have more time to do lucrative analyses and focus on client connections. Many firms have even turned to Robo-Advisors for extra assistance.
Robo-advisors are a key integration for financial firms to enhance their results and their service offerings. This technology allows for the automation of investing strategies that ultimately optimize the ideal asset class weights in the chosen portfolio. In addition to this, this can be adjusted based on a given risk preference to provide an accurate investment prediction.
When it comes to smaller administrative tasks, AI is a huge help in increasing proficiency levels too. A big challenge that many advisors face is a large amount of paperwork that comes with each transaction, especially in the B2B space. This is why finding AI-centric financial software is vital to minimize mundane activities. With AI, tax, audits, portfolio management, client onboardings, and procurement processes can become automated.
Furthermore, AI promises to boost productivity by creating space for greater transparency and smoother auditing. With accurate financial statements and forecasts available, machine learning can assist financial professionals with record keeping and productivity levels.
Lastly, AI and machine learning are set to play a large role in financial safety. With increased data visibility, it's easier to get greater insights into the needs of clients. As a result, the process of unveiling money laundering and financial abuse could become notably enhanced.
Using AI for Investment Clients
At the fore of any business is bringing value to your clients. As an investment manager, ensuring your clients are getting value and results from your service is essential. This is perhaps where the use of AI shines the brightest.
Many businesses and firms are making a conscious decision to rely on AI when it comes to gathering their investment information. AI can assist in profiling investor behavior to improve outcomes and financial advice. By using machine learning, advisors can evaluate whose asset allocations need a refreshed approach and therefore, present a solid customer service.
The way that AI works in this regard is by learning how to find patterns in behavior and investment spending. When looking at historic data, advisors can more accurately pinpoint accurate outcomes. This creates a more cohesive and better quality service for the investor and their advisor. In short, AI can be used as a tool to help advisors do their job better rather than replace them as some may think.
Then there's personalization. As younger investors approach the market, offering personalized services and products is key. While boomers may have appreciated hard facts and data, millennials are attracted to digitalization and modernization. Therefore, AI poses to create significant opportunities for a positive client outcome.
Final Thoughts
Although you may not be ready to live in a world ruled by the Terminator, AI is here to stay and is making waves in the financial industry. Many fear the potential of having "human" jobs replaced by robots, but it's safe to say that this isn't the case when it comes to investment. Advisors are still needed to interpret the data, make strategic decisions, and handle client demands. That doesn't dismiss the fact that AI is an essential tool to help advisors become more proficient. On top of this, it's fast becoming a vital component to providing a stellar service.
As technology continues to advance at a rapid pace, financial institutions and firms are advised to consider how AI impacts their strategies. With the right strategy, machine learning and Robo-advisors can help lower costs and improve efficiency across the board.